YUEN Pong-chi
Associate Dean, Faculty of Science
Chair Professor, Department of Computer Science
Hong Kong Baptist University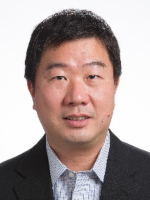 Professor Yuen Pong-chi joined Hong Kong Baptist University in 1993 and served as the Head of the Department of Computer Science from 2011 to 2017. Currently, he is the Chair Professor of the Department of Computer Science and the Associate Dean of the Faculty of Science.
Professor Yuen was a recipient of the University Fellowship to visit The University of Sydney in 1996. In 1998, he spent a 6-month sabbatical leave at University of Maryland Institute for Advanced Computer Studies, University of Maryland. From June 2005 to January 2006, he was a Visiting Professor in GRAVIR Laboratory of the INRIA Grenoble-Rhône-Alpes Research Centre in France. From July 2017 to January 2018, he was a Visiting Faculty Member at ETH Zurich in Switzerland. He was the Director of Croucher Advanced Study Institute (ASI) on Biometric Authentication in 2004 and the Director of Croucher ASI on Biometric Security and Privacy in 2007. He has been serving the Director of the International Association for Pattern Recognition/the Institute of Electrical and Electronics Engineers Winter School on Biometrics since 2017.
Professor Yuen has been actively involved in many international conferences and professional community. He has served as the Research Grants Council General Research Fund Engineering panel member from 2014 to 2020. Currently, he is the accreditation panel member of The Hong Kong Institution of Engineers and a specialist of programme accreditation of the Hong Kong Council for Accreditation of Academic and Vocational Qualifications.