Vivian LEE
Associate Professor of Centre for Learning Enhancement And Research
The Chinese University of Hong Kong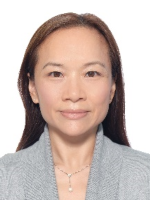 Professor Vivian Lee is currently the Associate Professor of the Centre for Learning Enhancement and Research at The Chinese University of Hong Kong (CUHK). She was the Assistant Dean (Student Affairs) of the Faculty of Medicine and the University Associate Dean of Students.
Professor Lee received her Bachelor of Sciences degree in Biochemistry at the University of California and her Doctor of Pharmacy degree in the School of Pharmacy of the University of Southern California. She is a registered pharmacist in both the United States of America (USA) and Hong Kong, and a certified Specialist by the Board of Pharmaceutical Specialties of the USA in Pharmacotherapy with added qualification in cardiology pharmacotherapy. She is also a Fellow of the Hong Kong College of Pharmacy Practice and a Senior Fellow of the United Kingdom's Higher Education Academy.
Professor Lee is a member of the Hong Kong Pharmacy and Poison Board and an assessment panel member of the Hong Kong Social Workers Registration Board. She also serves as the President of the International Society of Pharmacoeconomics and Outcome Research (ISPOR) – Hong Kong Chapter and a member of the Executive Committee, ISPOR Asia Consortium. She was also the section Chairperson for the Pharmacy Education and Student Affairs of the Federation of Asian Pharmaceutical Association. She is a dedicated teacher and researcher in pharmacy practice and has received numerous teaching awards including the Faculty Education Award 2018, the University Education Award 2014, the Vice Chancellor's Exemplary Award 2010 and the Master Teacher Award 2012 at CUHK.