Stephen JACKSON
Director of AREA
The Quality Assurance Agency for Higher Education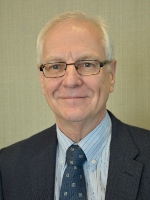 Dr Stephen Jackson is an international consultant in quality assurance in higher education. He has now retired from the Quality Assurance Agency for Higher Education (QAA) in the United Kingdom, where he was the Director of Quality Assurance and a member of the Agency's executive management team. He had overall responsibility for the management and delivery of QAA's review activity in England, Wales and Northern Ireland. This included universities and other higher education providers, the review of higher education in further education colleges and the review of private higher education colleges.
Dr Jackson joined QAA in October 2002 from Liverpool John Moores University, where he was the Director for Partnerships and Widening Participation. Previously, he held the post of Assistant Provost with responsibility for learning and teaching development across the University. Before joining QAA, he worked for both the Higher Education Quality Council and QAA as an auditor and review coordinator.
Dr Jackson is a trustee of the University College of Estate Management and has joined the University Quality Assurance International Board, the advisory body for the Knowledge and Human Development Authority in Dubai. He is also treasurer of the British Accreditation Council.