Stephanie WILSON
Higher Education Consultant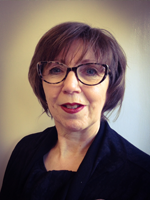 Dr Stephanie Wilson recently retired as the Director of Quality from University of London, in which she had responsibility for overseeing the standard of the University of London award and the quality of the learning experience on behalf of the University of London International Programmes. This entails working with the United Kingdom (UK) and international regulators and using a risk-based approach to monitor academic performance and manage programme regulation, oversee examination offences, manage the governance and committee processes, contribute to the enhancement of the student experience through the provision of expertise and frameworks, manage the University's Teaching Institutions Recognition Framework and direct regular audit visits to recognised institutions, management of the administrative re-check of results, the code of student discipline, and complaints and appeals, and the coordination of the student engagement agenda.
Dr Wilson joined University of London in 2007 with a background deep-rooted in the health sector and teaching experience of applied science in clinical diagnostic imaging. An experienced teacher at both undergraduate and postgraduate levels, she was instrumental in developing the curriculum for the first radiography degrees and Master's awards in ultrasound, computed tomography and magnetic resonance imaging. Through these disciplines, she developed expertise in distance education and practicum-based learning.
Dr Wilson is a committed educationalist with specialist expertise in higher education curriculum management, the format and use of learning outcomes, accreditation of prior and experiential learning, and learner-defined assessment. Her work in the field of quality encompasses professional body accreditation, health-related statutory and regulatory body judgments, external examining and leading quality panels. She is also a Quality Assurance Agency for Higher Education (QAA) reviewer and was a member of the QAA Advisory Panel for the Student Engagement Chapter of the UK Quality Code. She continues her work as an examiner and external examiner and as an adviser and consultant to higher education.