Robert LI
Associate Dean (SGS), Chow Yei Ching School of Graduate Studies
Professor of Department of Materials Science and Engineering
City University of Hong Kong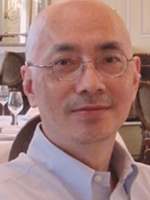 Professor Robert Li obtained his PhD from Trinity College Dublin. This was followed by serving as a Post-doctoral Research Assistant in the Department of Engineering Science at the University of Oxford. He joined the then City Polytechnic of Hong Kong in late-1989. He is currently a Professor in the Department of Materials Science and Engineering at City University of Hong Kong (CityU). He is also the Associate Dean of the Chow Yei Ching School of Graduate Studies.
Professor Li's past services at CityU include Associate Dean and Director of Co-operative Education Center at the College of Science and Engineering. He also served as the Deputy Chairperson for the Quality Assurance Committee of CityU.
Over the years, Professor Li has graduated numerous PhD and MPhil students. His research interest is on the relationship between processing-microstructure-property relationships for polymer and composites. One of his recent interests is in the development of green materials.