Philip BODMAN
Emeritus Professor
The University of Queensland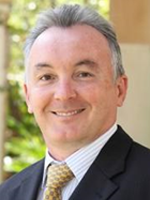 After graduating from the University of Essex with both a Bachelor Honours and Master degree in Economics, Professor Philip Bodman obtained his PhD from Queen's University in Canada. Following a period of 18 years as a teaching and research academic in the School of Economics at The University of Queensland (UQ), he was appointed as the Associate Dean (Academic) in the Faculty of Business, Economics and Law, UQ's largest faculty. In this role, he had oversight of curriculum development, governance, quality assurance, academic integrity, student relationships and the student experience and widening participation. From 2018 to 2020, he became the Faculty's Deputy Executive Dean and took up a broad-ranging role that included assisting the Executive Dean in the provision of leadership within the Faculty and Schools with regard to planning, performance and University strategic and operational alignment. Being part of the Faculty leadership team, he supported the academic and operational objectives of the Faculty, including oversight of governance and major projects and initiatives. In 2018, he took on an additional leadership role as the Acting Head of the School of Economics. In 2017, he won the University's Award for Excellence in Leadership in recognition of his contributions to the Faculty as an energetic, innovative, and reliable leader with a vision for change.
Professor Bodman has a strong track record of quality research publications specialising in general and international macroeconomics, applied econometrics, public economics and labour economics. He has published academic articles in scholarly journals, such as the Canadian Journal of Economics, Economic Record, Fiscal Studies, Economic Modelling, Singapore Economic Review, Journal of Industrial Relations, Applied Economics and Australian Economic Papers. He is also the lead co-author on the three Australian editions of the renowned Macroeconomics textbook (Dornbusch, Fischer et al, McGraw-Hill). In 2011, he was the recipient of a National Citation for Outstanding Contributions to Student Learning in the Australian Awards for University Teaching.
Since 2012, Professor Bodman has acted as an international discipline expert with the Hong Kong Council for the Accreditation of Academic and Vocational Qualifications, leading accreditation panels in the areas of economics, business, finance, accounting, management and tourism in Hong Kong and Macau. These exercises have including instances of partnerships involving local and non-local providers of higher education.