Michael BOTELHO
Clinical Professor in Prosthodontics
Division of Restorative Dental Sciences
Faculty of Dentistry
The University of Hong Kong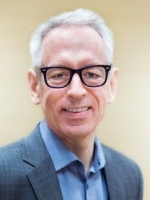 Professor Michael Botelho graduated from the London Hospital Medical College in Dentistry, obtained his Master's degree from Eastman Dental Institute, University College London and PhD from University of the Witwatersrand, South Africa. He has fellowship from the Royal Australasian College and membership from the Royal College of Surgeons Edinburgh. He has worked in general practice in the United Kingdom, Zimbabwe and South Africa and has spent 29 years in academia.
Professor Botelho has published widely in dental clinical and basic science research and has a special interest in dental and medical education. In education, he has lectured, consulted and examined across Southeast Asia, Japan, Europe and the USA. He is a member of the Executive Committee of the Association of Dental Educators of Europe and on the Technology Enhanced Learning Committee of the Association of Medical Educators of Europe. He is currently the Vice President of the Educational Research Group of the International Association of Dental Research and an Associate Editor for the European Journal of Dental Education.
Professor Botelho has been at The University of Hong Kong (HKU) for over 27 years and been actively engaged in educational reform, pedagogy and innovation within his faculty and across HKU. In education, he has over 20 peer reviewed publications and eight book chapters and participated in 19 education grants. His educational research interests are related to video and online learning, problem-based learning, active learning, the flipped class, simulation skills learning and student-centred teaching. He has a number of teaching awards including the UGC Teaching Award and the Association of Dental Educators Mature Educator Award.