Mark DAVIES
Professor and Head of Bioscience
The University of Sunderland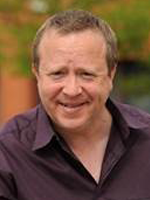 Professor Mark Davies is a Professor and the Head of Bioscience at the University of Sunderland in the United Kingdom (UK). His initial training and continuing research interest, is in marine science, specifically the functioning of tropical rocky shores. The proportion of work done in this area has steadily increased in the last twenty years and recently has included computational biology. In the last few years a burgeoning research interest in higher education, particularly assessment, has developed.
Professor Davies has extensive experience of evaluation and audit. He is an expert reviewer for the European Commission and national grant-awarding bodies in Europe. He has broad experience of quality systems in higher education internationally, including approval and review panel membership and chair, delivery of training for members and chairs, external examination of research and taught programmes, accreditation and consultancy work in Albania, Australia, Bahrain, Croatia, Hong Kong, Ireland, Malaysia, Saudi Arabia and the UK. He has delivered advice to both higher education institutions and governmental bodies and advises providers on policy and practice in relation to the professionalism of academic and senior staff. He has a wealth of experience in audit work for national agencies at both sub-institutional and institutional levels at a broad range of higher education providers and subjects (e.g. Law and Medicine), and additionally has experience of taught and research degree-awarding powers scrutiny.
Professor Davies has a strong commitment to inclusivity in higher education and is a UK National Teaching Fellow and a Principal Fellow of the Higher Education Academy.