LI Wai-chin
Associate Dean (Quality Assurance & Enhancement), Faculty of Liberal Arts and Social Sciences
Associate Professor, Department of Science and Environmental Studies
The Education University of Hong Kong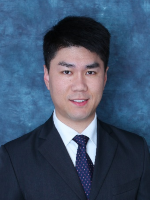 Dr LI Wai-chin is currently the Associate Dean (Quality Assurance and Enhancement) of the Faculty of Liberal Arts and Social Sciences of The Education University of Hong Kong (EdUHK). His major role is to oversee the implementation of the quality assurance and quality enhancement mechanisms of the faculty.
Dr Li was previously the Assistant Dean, Programme Leader of MA in Education for Sustainability and various Bachelor of Education (BEd) programmes, BEd Field Experience Coordinator and Regional Summer Institute Coordinator of EdUHK. He has been appointed to serve on various committees responsible for curriculum development and/or review both inside and outside of EdUHK. He was the recipient of teaching award for his outstanding performance in departmental, faculty and university levels, as well as the research output, research impact and knowledge transfer prize at the faculty level. He was also awarded the President's Award for Outstanding Performance in Administrative Service (Team Award).
Dr Li obtained his PhD in Environmental Science from Hong Kong Baptist University. His research interests include environmental pollution, soil microbiology and soil heavy metal remediation etc.