Lee FRITSCHLER
Professor Emeritus
Schar School of Policy and Government
George Mason University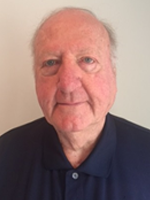 Professor Lee Fritschler is a Professor Emeritus of the Schar School of Policy and Government at George Mason University. In addition to teaching responsibilities he has been the Principal Investigator for over US$8 million in research grants and contracts.
Prior to that appointment, Professor Fritschler was the Vice President and the Director of the Center for Public Policy Education at the Brookings Institution. He was appointed by President Clinton to serve as the Assistant Secretary of Education from 1999 to 2001, where he was responsible for setting higher education policy and administering the department's higher education programmes including the supervision of accrediting agencies. He was a member of the Steering Committee of the European University Association. During his six years with the Association, ending in 2010, he was the member of small groups of experts, which evaluated universities in Ireland and Portugal. He was also a member of the Advisory Board of the D. Mendeleev University of Chemical Technology of Russia.
In 2016, Professor Fritschler chaired the accreditation review team for Clark University for the New England Association of Schools and Colleges. He also served on the Board of Directors of the Council for Higher Education Accreditation (CHEA) International Quality Group for three years. Over the years he has worked closely with CHEA on a number of projects.
Prior to joining the Department, Professor Fritschler was the President of Dickinson College from 1987 until his retirement in 1999. He co-founded the Annapolis Group, a contingent of more than 100 presidents of the nation's leading liberal arts colleges. He was the Vice President for the Center for Public Policy Education at The Brookings Institution from 1981 to 1987 and also from 2001 to 2002, and was appointed by President Carter to serve as the Chairman of the US Postal Regulatory Commission from 1979 to 1981. From 1977 to 1979, he was the Dean of the College of Public and International Affairs at the American University.
Professor Fritschler earned his undergraduate degree from Union College, and Masters and PhD from the Maxwell School of Syracuse University.