Kerry LEE
Head and Professor of Department of Early Childhood Education
Director of Centre for Educational and Developmental Sciences
The Education University of Hong Kong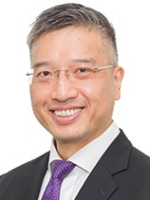 Professor Kerry Lee joined The Education University of Hong Kong (EdUHK) in November 2017. He is currently serving as the Head of the Department of Early Childhood Education and the Director of the Centre for Educational and Developmental Sciences.
Prior to joining EdUHK, Professor Lee was the Head of Research of the Education and Cognitive Development Laboratory and the Associate Dean of the Office of Educational Research at the National Institute of Education, Singapore.
Professor Lee earned his Bachelor's degree from The University of Sydney and his Doctorate from Macquarie University in Australia. Trained as a cognitive developmental psychologist, his work focuses on mathematical achievement, working memory, and the development of executive functioning. He has published extensively in journals such as the Journal of Educational Psychology and Child Development. He is a member of the Society for Research in Child Development and the European Association for Research in Learning and Instruction. He serves on the editorial or review boards of journals including Child Development, Learning and Individual Differences, the European Journal of Psychological Assessment, and Frontline Learning Research.