Jianping WANG
Assistant Provost (Strategic Planning and Quality Assurance)
City University of Hong Kong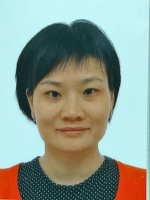 Professor Jianping Wang is currently a Professor in the Department of Computer Science at City University of Hong Kong (CityU) and the Assistant Provost for Strategic Planning and Quality Assurance. Prior to joining CityU, she worked as an Assistant Professor at Georgia Southern University and The University of Mississippi.
Professor Wang's research interests are computer networks, cloud computing, edge computing, and autonomous driving. Her research has been supported by the National Science Foundation of the United States of America, the Research Grants Council (RGC) of the University Grants Committee, the Innovation and Technology Fund, the National Natural Science Foundation of China, Google, and Huawei. She has published around 200 papers in prestigious journals and conferences. Her Google citation is more than 5000 with h‐index 37.
Professor Wang is currently a panel member of the RGC Engineering panel and a Council Member of the Hong Kong Institute of Science. She is also active in professional services. She has served on the editorial boards of several prestigious Institute of Electrical and Electronics Engineers (IEEE) transactions/journals, such as IEEE Transactions on Cloud Computing, IEEE Transactions on Mobile Computing and IEEE Internet of Things Journal. She has also served as the Technical Program Committee Chair and the Steering Committee Chair for several international conferences.