James POUNDER
President/Rector
De Montfort University Kazakhstan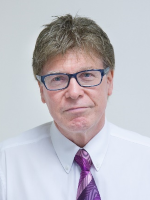 Professor James Pounder is currently the President/Rector of De Montfort University Kazakhstan. Prior to taking up this role, he was the Pro-Vice-Chancellor (Learning and Teaching) in Fiji National University where he had strategic responsibility for all matters pertaining to learning and teaching throughout the institution.
Professor Pounder started his career in industry and held a number of managerial roles in the British Gas Corporation before moving into Hong Kong academia in 1984. After spending six years with the then Hong Kong Polytechnic, he joined Lingnan University (LU) which, at the time, was a post-secondary College and was part of a core team that prepared the College to attain self-accreditation and university status in 1998. In 2005, Professor Pounder took up the Dean of Business position in the multi-campus Higher Colleges of Technology in the United Arab Emirates (UAE) and after two years moved to Abu Dhabi University, an American style private university, ultimately assumed the role of Provost. In 2009, he returned to the Higher Colleges of Technology as the Chief Academic Officer and remained in UAE until 2012. He assumed the role of Director of Learning and Teaching in LU upon returning to Hong Kong in 2012. He was the University's Coordinator of the Quality Assurance Council (QAC) audit of LU in 2016 and participated in the QAC audit of City University of Hong Kong in the same year.
Professor Pounder has consulted extensively in Hong Kong and abroad for both higher education institutions and secondary schools wishing to attain or renew an accreditation status. He is also a registered auditor with the Hong Kong Council for the Accreditation of Academic and Vocational Qualifications.
Professor Pounder holds a Bachelor's degree in Economics from the London School of Economics and Political Science, an MBA and a PhD in Management from Henley Business School and a Doctorate in Education from the University of Leicester. He is also a Principal Fellow of the Higher Education Academy.