Ian ROBINSON
Independent Higher Education Advisor and Associate Tutor
University of Lincoln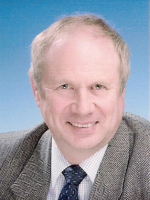 Professor Ian Robinson's education, both undergraduate and postgraduate, was at the University of Nottingham. He joined Sheffield Hallam University (SHU) as an Engineering Lecturer in 1979 and served as the Head of Electrical Engineering from 1990, before assuming the leadership of all the undergraduate programmes in Arts, Computing, Engineering and Sciences of SHU in 1996. He moved to Edge Hill University (EHU) in 2006 as the Dean of Quality Enhancement, and was instrumental in EHU's bid for research degree awarding powers, following which he was additionally appointed as the Director of EHU's Graduate School.
Since 2014, Professor Robinson has worked as an independent higher education advisor, providing staff development for universities, colleges and private providers; assisting in the development and approval of engineering curriculum and degree apprenticeships, and contributing to academic governance in a number of universities and colleges. He also works at the University of Lincoln as an Associate Tutor, teaching on distance learning programmes in Engineering Management.
For over 25 years, Professor Robinson has worked with the United Kingdom's Quality Assurance Agency for Higher Education (QAA) and its predecessors as a subject reviewer, institutional auditor and reviewer, and assessor for degree awarding powers. He has reviewed or assessed over 45 institutions, and for 18 months worked part-time for the QAA as an Assistant Director. He served with the Higher Education Funding Council for England's Quality in Higher Education Advisory Group for three years, and is currently a member of the Higher Education Funding Council for Wales' Quality Assessment Committee.
Outwith his professional academic life, Professor Robinson has served as a Governor of two further education colleges, and is currently a Governor of Hartpury University. He has served as the Board Chairman of a national government body providing property and estate management, chaired a small charity, and is a trustee of a pension scheme.
Being a chartered engineer, a Fellow of both the Institution of Engineering and Technology and the Higher Education Academy, Professor Robinson was appointed the Officer of the Order of the British Empire in 2010.