Ian MARSHMAN
Associate Professor/Honorary Principal Fellow
Melbourne Centre for the Study of Higher Education
The University of Melbourne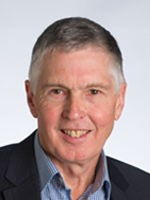 Mr Ian Marshman joined The University of Melbourne in 1990 and was appointed as the Senior Vice-Principal (Chief Operating Officer) in March 1999.
Mr Marshman's specific responsibilities included coordinating the management of the University's financial, physical resources, staff programmes and oversight of its compliance, planning and quality assurance activities. He has played major roles in the reform of the University's administration including the leadership of the 2013/14 Business Improvement Programme, the implementation of new administrative systems and processes, the budgetary and planning reform, the development of the Melbourne Scholarships Program and the student-facing aspects of the new Melbourne Model and the planning and implementation of major University projects.
Mr Marshman served as an auditor throughout the period of operation of the Australian Universities Quality Agency and participated in various quality audits. He gained international experience as The University of Melbourne's management representative for the Universitas 21 network where he chaired the Senior Officers Group for six years. He led the Victorian Tertiary Admissions Centre Committee of Management for 14 years.
Mr Marshman has acquired significant academic, corporate and commercial governance experience through appointments as the Director and Chair of a number of universities and other not-for-profit companies and enterprises.
Mr Marshman retired from his Senior Vice Principal role in July 2015 and now serves as an Honorary Principal Fellow at the Melbourne Centre for the Study of Higher Education of The University of Melbourne.