Ian HAWKE
Higher Education Consultant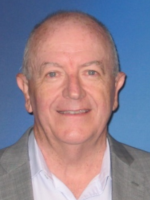 Mr Ian Hawke is one of Australia's most experienced higher education quality assurance and regulatory practitioners. His most recent work has been as a higher education consultant both in private practice and as a consulting director with the international professional services firm, KPMG.
Mr Hawke is the founding Chief Executive Officer of the Tertiary Education Quality and Standards Agency (TEQSA) and was a Commissioner with the agency for its first three years from 2010 to 2014. Before this role, he was a Director and Deputy Chair of the Board of the Australian Universities Quality Agency (AUQA) for more than five years, before which he was an honorary auditor with AUQA. As a senior official in the Queensland Department of Education and Training for seven years, he has had responsibility for the regulation of higher education and vocational education and training providers, the regulation of international education, and the accreditation of non-state schools. He also served with the Australian Government's Committee for Quality Assurance in Higher Education in the 1990s. In these roles, Mr Hawke has had extensive experience in institutional auditing in Australia and overseas, including Oman, Hong Kong and South Africa, and in the accreditation of courses in both higher education and vocational education and training. He has served on a number of standing committees of Australian Ministerial Councils, including the Joint Committee on Higher Education, and the Joint Committee on International Education, and the National Quality Council in the vocational education and training sector.
Immediately prior to his foundational work at TEQSA, Mr Hawke served as the Deputy Vice-Chancellor (Enterprise Services) at the University of Southern Queensland. Earlier in his career, he worked in senior management roles at Griffith University and the Queensland University of Technology in the areas of strategic planning, higher education policy, academic management and quality assurance.
Mr Hawke holds a Bachelor of Arts from The University of Queensland and a Master of Administration from Griffith University.