Graham WEBB
Higher Education Consultant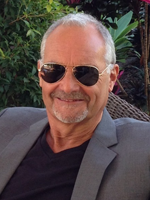 Professor Graham Webb retired in 2011 as the Senior Deputy Vice-Chancellor and the Deputy Vice-Chancellor (Academic) at University of New England (UNE) in Australia where he had overall responsibility for its academic activities and acted as the Vice-Chancellor for extended periods. His previous career includes 11 years at Monash University in Australia where he was the Pro Vice-Chancellor (Quality) and for a period, the CEO of Monash College Pty Ltd (a wholly owned company of Monash University comprising six educational businesses), 11 years at University of Otago in New Zealand, six years at The University of the West Indies in Jamaica, and seven years at University of Ulster in Northern Ireland. He holds the qualifications of BA Honours, MSc, PhD with Distinction and PGCE.
Professor Webb is the author or editor of nine books and numerous book chapters and journal articles concerning the theory and practice of teaching and learning in higher education, organisational and staff development. He is an editorial advisory board member for five international journals.
Professor Webb has played an active role internationally in quality assurance and improvement. He chaired the first and subsequent audits for the Australian Universities Quality Agency and is a consultant, trainer or auditor for national accreditation and audit agencies in six countries. In 2008, he received the Australian Higher Education Quality Award.
Although semi-retired, Professor Webb runs a higher education consultancy specialising in quality assurance and improvement, leadership and educational development. He is a Professorial Fellow of the LH Martin Institute for leadership and management in higher education based at The University of Melbourne, an Adjunct Professor at the University of New England and the Chair of the Board of Governance of the International Institute of Business and Information Technology Education Group.