Diane MEEHAN
Higher Education Consultant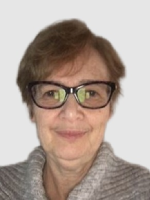 Emeritus Professor Diane Meehan worked in the higher education in the United Kingdom (UK) for over 30 years, most recently at Liverpool John Moores University where she was the Dean of the Faculty of Technology and Environment for 12 years. Previously she worked for Teesside University, North East Wales Institute of Higher Education (now Wrexham Glyndwr University) and Liverpool Polytechnic (now Liverpool John Moores University). She has a first degree from Liverpool Polytechnic in Mathematics, Statistics and Computing, a Certificate in Education from The University of Manchester and a PhD in Computing from University of Liverpool.
Professor Meehan has extensive experience of quality assurance and is currently a reviewer with the UK Quality Assurance Agency for Higher Education (QAA), having worked with it since its inception in 1997. She has undertaken QAA reviews of varying types across the UK in England, Scotland, Wales and Northern Ireland as well as participated in QAA's review of the transnational education in China, Bahrain, Oman, Greece, Cyprus and the Republic of Ireland. She also has extensive experience of participating in QAA degree awarding powers scrutinies.
Professor Meehan has also taken part in reviews in Jordan and Sudan (through the Al Hussein Fund for Excellence) and is currently a reviewer for the Oman Academic Accreditation Authority. She also acts as an external subject specialist for the approval and review of new and existing programmes and partnerships for two UK universities.