Debbie CLAYTON AM
Consultant and Emeritus Professor
Central Queensland University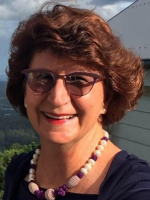 Professor Debbie Clayton has worked in the University and Government sectors, and as a consultant and director of a private education consulting company. Her recent activities include international education strategic planning and business development projects, strategic, governance and operational reviews, quality audits, accreditations, development of quality systems, feasibility studies and professional development workshops. She particularly focuses on quality, international education and transnational education and works with public and private institutions, as well as onshore and offshore governments.
Professor Clayton is an active international reviewer, specialist, and expert group member with higher education accreditation, quality assurance and regulatory authorities in Australia, New Zealand, Oman, Papua New Guinea and Hong Kong, where she has been a chair, a panel member or an audit coordinator for seventeen quality audits and standards assessments of universities and higher education providers. Since 2009, she has also consulted to several of these agencies. Since 2015, she has been the Independent Chair of the Accreditation Committee for Prevocational Medical Accreditation in Queensland which accredits facilities' prevocational medical intern programmes for the state to standards set by the Medical Board of Australia.
Professor Clayton was a teaching and research academic, an academic manager, and a manager and leader in international education development at Central Queensland University (CQU) for 28 years. Her management positions included the Dean of International Programs, with responsibility for CQU International including the English Language Centre, and the Dean of the Faculty of Informatics and Communication.
Professor Clayton has over 25 years of experience in both onshore and offshore education partnerships and has developed, implemented and reviewed programmes in multiple sites in Asia, Oceania, and the Middle East. Her responsibilities focused on strategic and business development, quality programme delivery and compliance systems. In 2006, she undertook the role of the General Manager of Education Queensland International managing offshore projects and the international education engagement of the state school sector.
Professor Clayton is a graduate of the Australian Institute of Company Directors and has held or currently holds, directorships in not-for-profit and for-profit companies, statutory authorities, and associations.
In 2021, Professor Clayton was appointed as a Member of the Order of Australia for her services to higher education and international study programmes.