Dawn EDWARDS
Clerk to the Board of Governors
Director of Academic Governance
Royal Northern College of Music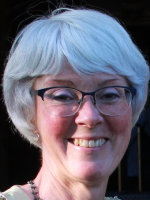 Professor Dawn Edwards, a Principal Fellow of the Higher Education Academy, joined the Royal Northern College of Music (RNCM) in February 2010 as the Head of Quality Assurance and Enhancement, taking the College through its institutional audit in 2011. Since 2016, she has had the role of Clerk to the Board of Governors and Director of Academic Governance. She is a member of the RNCM's Senior Management Team. Her background is in the management and strategic leadership of learning, teaching and research in higher education.
Professor Edwards has a wealth of experience in quality assurance and enhancement in the higher education sector. Since 2000, she has worked for the Quality Assurance Agency for Higher Education (QAA) as an institutional auditor and more recently as a reviewer for Access to Higher Education, following which she was invited by the QAA to be a member of a group reviewing the Access to Higher Education review methodology. She has also undertaken work for the Higher Education Academy as a reviewer for the accreditation of postgraduate programmes in learning and teaching in higher education and for applications to the National Teaching Fellowship Scheme.
Professor Edwards is a scientist by background, obtaining her PhD in Physiology from University College London. Following this, she worked as a postdoctoral research fellow at McMaster University in Canada, working with children with cerebral palsy. On returning to the United Kingdom, she took up the position of lecturer in Physiology at Oxford Brookes University before moving to St Mary's University in Twickenham where she progressed to the Director of Research, Learning and Teaching.