Anne MARTIN
Higher Education Consultant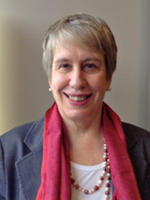 Dr Anne Martin held appointments as the Deputy Vice-Chancellor and the Vice-President (Academic) at Deakin University in Australia, the University Dean for Academic Planning and Programs and the Acting Vice-Chancellor for Academic Affairs in The City University of New York System, the Foundation Dean of the Faculty of Arts and Humanities at University of South Australia, and the Head of the School of General Education at South Australian Institute of Technology.
Since leaving academia, Dr Martin has provided expert consulting services to the higher education sector, including universities, private providers, professional associations and government agencies in Australia, Asia, Europe, the Pacific and the Gulf regions. She is the author of reports on matters ranging from university admissions policies, curriculum design, institutional planning and quality assurance practices to the development and implementation of institutional and government regulatory standards for higher education.
Dr Martin has extensive experience in the conduct of quality audits and institutional and course accreditation on behalf of higher education institutions and regulatory bodies in Australia and internationally. She has served as panel member and the Chair for national audit or accreditation authorities in Hong Kong, Ireland, New Zealand, Oman, Papua New Guinea and Saudi Arabia, and was active as an honorary auditor for the Australian Universities Quality Agency for the full ten years of its operation. She also chaired numerous accreditation exercises for non-university providers seeking approval to operate in Australia and served on government higher education advisory committees in three Australian states. To date, she has conducted nearly 40 institutional reviews and many dozen programme accreditations. In 2010, she received the Australian Higher Education Quality Award in recognition of her services to the higher education sector.
Dr Martin holds qualifications from Wellesley College (BA) and the University of Wisconsin (MA, PhD).