Andrew WALDER
Denise O'Leary and Kent Thiry Professor
School of Humanities and Sciences
Stanford University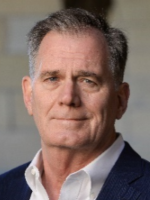 Professor Andrew Walder is the Denise O'Leary and Kent Thiry Professor at Stanford University, where he is also a Senior Fellow of the Freeman Spogli Institute for International Studies.
Professor Walder joined the Stanford University in the fall of 1997, after holding previous faculty positions at Columbia University, Harvard University, and The Hong Kong University of Science and Technology, where he served as the Head of the Division of Social Science. He was a member of the Hong Kong Research Grants Council (RGC) and the Chair of its Panel on Humanities, Social Science, and Business Studies from 1996 to 2006, and has served on other committees and panels of RGC and the University Grants Committee in subsequent years. At Stanford University, he has served as the Chair of the Department of Sociology, the Director of the Shorenstein Asia-Pacific Research Center, and the Director of the Division of International, Comparative, and Area Studies. He has held fellowships from the Guggenheim Foundation, the Social Science Research Council, and the Center for Advanced Studies in the Behavioral and Social Sciences, and is an elected member of the American Academy of Arts and Sciences.
Professor Walder has long specialised in the sources of stability and change in socialist states. A political sociologist with a strong interest in political economy and economic organisation, his recent work focuses on China in the late Mao era and its subsequent transformation. His recent publications include China Under Mao: A Revolution Derailed (Harvard University Press, 2015), and Agents of Disorder: Inside China's Cultural Revolution (Harvard University Press, 2019).