Albert KO Wing-yin
Director of Service-Learning and Lingnan Entrepreneurship Initiative
Office of Service-Learning
Lingnan University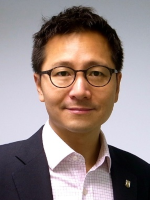 Professor Albert Ko is an experienced engineer, accomplished entrepreneur, innovative educator and a humanitarian worker. His research interests include robot-assisted search and rescue systems, humanitarian technology, and emergency water and sanitation systems. He is the Director of Lingnan Entrepreneurship Initiative and Service-Learning at Lingnan University.
Professor Ko was the first Hong Kong engineer to join Médecins Sans Frontiers' field missions in 2000. He volunteered in South Sudan during the civil war, Uzbekistan during 911, Indonesia during the South-East Asia Tsunami, Pakistan during the Kashmir earthquake, and Sichuan during the Wenchuan earthquake. He has completed 13 months of field mission and served as board members and advisors for major international relief organisations, including Médecins Sans Frontières and Red Cross, for nearly 10 years. Prior to the Sichuan Earthquake, Professor Ko organised the first "Emergency Engineering" course in 2006 with The Hong Kong Institution of Engineers to prepare young engineers for demanding emergency relief operations. Some of the participants later contributed to the relief work in Sichuan Earthquake.
Professor Ko co-founded INSIGHT Robotics in 2009 and developed world's most accurate wildfire detection robot to protect valuable natural resources. The company now has over 50 staff from 12 nationalities based in five offices around the globe. In China alone, over 70 robots are currently operating in five provinces.