Albert CHAU
Vice-President (Teaching and Learning)
Hong Kong Baptist University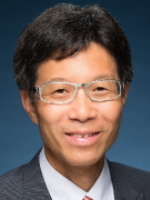 Dr Albert Chau is the Vice-President (Teaching and Learning) of Hong Kong Baptist University (HKBU) since 2016. He is responsible for the teaching and learning of HKBU for the nurturing of creative, caring and ethical global citizens. He leads the development of curriculum and academic programmes, quality assurance, innovative learning such as experiential learning and eLearning, student recruitment and placement, and globalisation of teaching and learning.
Dr Chau received his BSc in Industrial Engineering and Postgraduate Certificate in Psychology at The University of Hong Kong (HKU), and MSc and PhD in Psychology at the University of Wisconsin-Madison in the United States of America. He then taught at the Department of Psychology at HKU, serving as an Assistant Professor and Associate Professor. He was the Associate Dean of the Faculty of Social Sciences from 2000 to 2002, the Director of General Education from 2002 to 2015 and the Dean of Student Affairs from 2005 to 2015. He is an elected fellow of the Hong Kong Psychological Society.
Dr Chau has served on committees and panels related to secondary and tertiary education. He was appointed to the Council of The Open University of Hong Kong since 2017, and several Government committees or advisory panels related to education, elderly affairs, and environment. He also provided service to a few charities and non-governmental organisations on youth development, heritage preservation and arts and culture.