Message from Chairman of UGC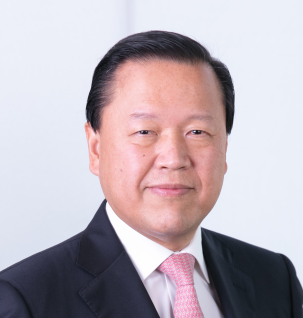 The University Grants Committee ("UGC") was established back in 1965 and has emerged to become an important pillar in Hong Kong's higher education sector. I feel privileged and honoured to chair this body of prominence and renowned credibility.
The UGC serves as a buffer between the Government and the educational institutions. It also plays the role of independent professional advisor to the Government on the funding and development of the higher education sector. Whilst the UGC has a duty to protect the academic freedom and institutional autonomy of the educational institutions, as publicly funded organisations, the institutions must also be responsible and accountable to the public.
The "Aspirations for the Higher Education System in Hong Kong" report published by the UGC in December 2010 set out a suggested direction for the future development of the higher education sector. The report makes a number of recommendations which will facilitate UGC-funded universities in their pursuit of excellence in teaching and research for the benefit of Hong Kong, and the UGC will continue to take forward these recommendations in collaboration with the universities and in consultation with the government.
As highlighted in the report, the future of Hong Kong's higher education sector lies in its ability to stay relevant in the process of internationalization and the rapid development of the Mainland China. The UGC firmly believes that internationalization should be one of the central themes of all UGC-funded universities, and will work closely with the Government and the universities in making progress on this important initiative.
I look forward to receiving your steadfast support in our future endeavors.
Carlson TONG, SBS, JP Chairman, University Grants Committee