Vin MASSARO
Higher Education Consultant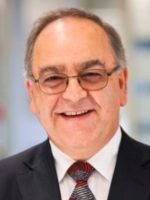 Professor Vin Massaro is running a consultancy specialising in higher education and health workforce projects. He is also a Professorial Fellow in the Melbourne Centre for the Study of Higher Education at The University of Melbourne (including the LH Martin Institute for Tertiary Education Leadership and Management).
Professor Massaro has held several senior education management and policy positions in universities and government, and has been a consultant and adviser in Australia and internationally. He has also been the Chairman and a member of several company boards, and has completed two terms as a member of the Board of Northern Health, one of the Melbourne Metropolitan Health Regions. He is the Independent Director on the Board of the Royal Australian and New Zealand College of Radiologists, and a member of the Board of Médecins sans Frontières (Australia). He serves on the Finance, Risk and Audit Committees of both organisations and has chaired the equivalent body at Northern Health.
Professor Massaro has been the Executive Dean of the School of International Development at Melbourne University Private, the Chief Executive of the Royal Australasian College of Surgeons, the inaugural Chief Executive of the Victorian State Board of Education, and the Director of Administration and Registrar at Flinders University. He has held senior positions at Latrobe University, the Lincoln Institute of Health Sciences and the Australian Vice-Chancellors' Committee. He has also been a consultant on higher education to the Organisation for Economic Co-operation and Development (OECD) and an adviser to several governments. His consulting experience has focused on higher education policy and management, with particular emphasis on governance, regulation and quality assurance at national, state and institutional levels in Australia and internationally. His research interests and publications have reflected these policy areas. He has also completed several consultancies in Australia and internationally for universities and specialist medical colleges seeking accreditation or re-accreditation by their relevant national authorities. Over the past two years he has been a Strategic Adviser to Deloitte Consulting, providing advice to their education and health consulting groups.
Professor Massaro is a Fellow of the Australian Institute of Company Directors and a Fellow of the Association of Tertiary Education Managers. He has held several elected positions in the latter organisation, including as the Association President, the Vice-President and the Victorian Branch President. He was the Founding Editor of the Journal of Higher Education Policy and Management, which he edited for some twenty years. He was also the Editor of the OECD's Journal of Higher Education Management and Policy.
Professor Massaro holds the degrees of BA and PhD from Monash University and the Company Director's Diploma of the Australian Institute of Company Directors.